As a new client to Adam Wright Design, REBAR sought a new, fresh website design that fully represented who (and what) they're all about. Previously, their old website lacked any sort of cohesiveness for their branding, nor did it show up-to-date information for their food, events and games they offer.
Today, any visitor that comes across REBAR on Google is going to come to their website looking for food menus, location, hours, or drink specials. By not making this information easily accessible (or available at all), they will quickly lose a website visitor, and more than likely a customer.
Your website makes such a huge impact and first impression — 75% of consumers admit to judging a company's credibility based on their website design. (insert WOW emoji here)
Our job here at AWD is to change that. The three key elements we implemented into REBAR's website is: responsive design, brand cohesion, and ease of usability. Those three help you out more than you'll know, and can be the difference maker for gaining (or losing) a customer.
Taking a look at REBAR
With a new management in place, REBAR Nashville previously didn't have the best reputation. But now, with a new life and sense of revitalization, the website finally showcases the hot-spot that it really is.
With games like darts, pool and jenga, and a really awesome food menu, this needed to be known by the locals. Everyone enjoys a fun night out, so with the new Fun & Games page on their website everyone will know about it!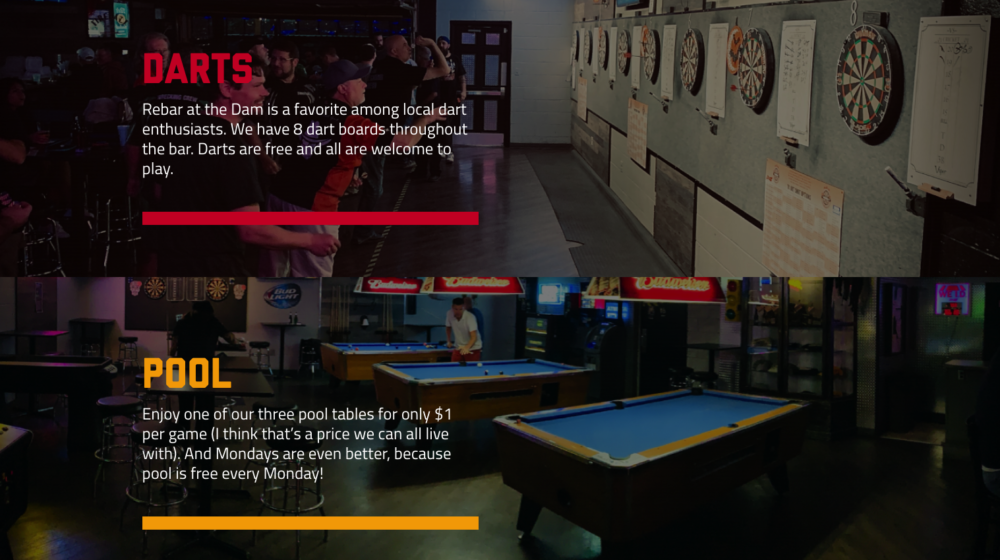 In addition to their fun & games, REBAR boasts a really awesome food menu that many wouldn't expect from a bar. Wings, pizza, burgers, and more — their full Menu page ensures their customers can check it all out on desktop and mobile before coming in.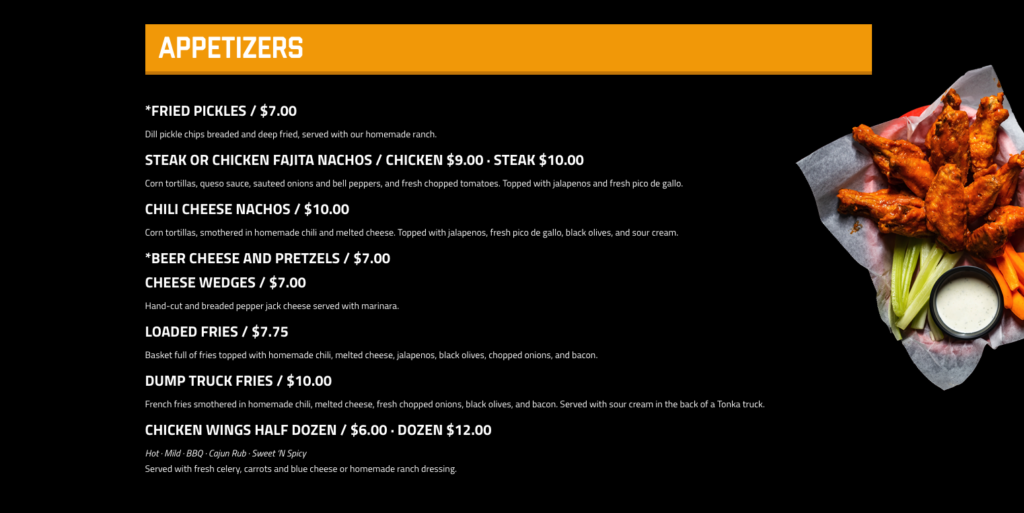 Lastly, REBAR has a very awesome, state-of-the-art stage which hosts karaoke, live bands and comedy nights. In order to help them gain more inquiries from bands, comedians, and the like, we implemented a page that collected leads through an inquiry form.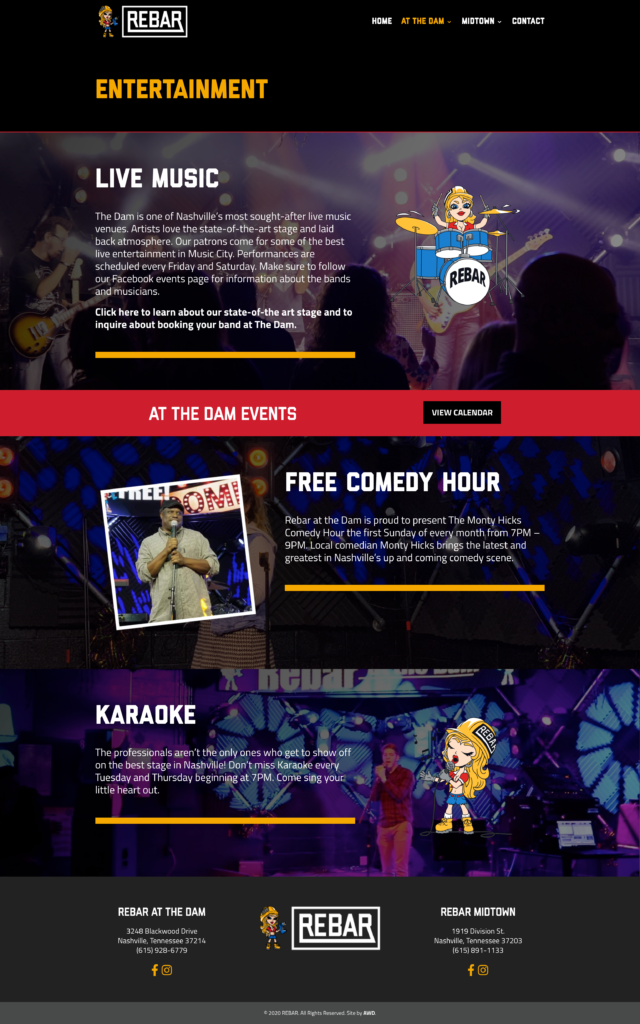 Overview
In review, the new REBAR website contains a brand that's now recognizable, the information is easily accessible, and the design & layout is user-friendly and attractive. (Don't forget, 38% of people have said they will stop interacting with a website if the layout or design is unattractive.)
We thoroughly enjoyed working with REBAR, and are continuing to work hand-in-hand to ensure the website stays up-to-date, running quick, and free of vulnerabilities on a regular basis.
Heard enough? Check out their new website, or if you'd like to learn more about our Website Design & Development service, click here.