As a recent client of AWD, the Hockey Lab is an elite hockey training facility based out of Franklin, Tennessee.
Prior to us meeting, they had an outdated brand, with a clunky sports management-driven website. It did not meet their needs for customization, or design.
With a brand new logo, identity, and website design, the Hockey Lab now has a consistent look and feel they can execute across everything they do.
The Hockey Lab logo design

Utilizing a color palette that is recognized in hockey, as well as a hockey goalie mask, AWD designed a logo that brought the Hockey Lab into 2020. The clean, modern design represented who they are, and will be applied on the ice rink, on merchandise, and the website.
The Hockey Lab website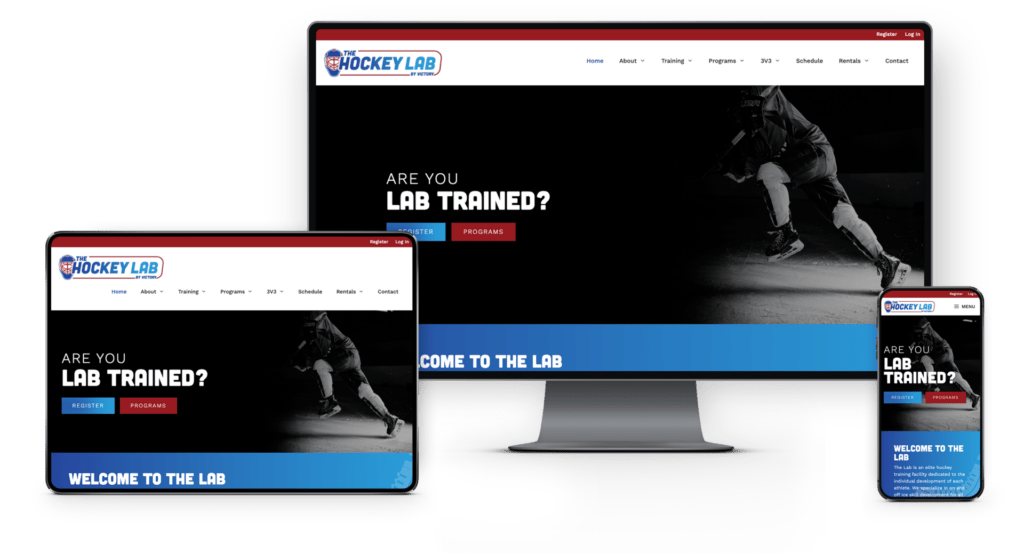 In addition to creating the new branding for the Hockey Lab, AWD designed and developed a brand new website.
Just like the logo, it represented a fresh new start, with a modern, updated feel. With this website, it is now easier for their users to gain information easily about their programs and tournaments, where they're located, and register their child — all seamlessly integrated into one easy-to-use website.
We truly loved working with The Hockey Lab, and received this amazing testimonial from Allie:
Check out more
To read more about the Hockey Lab, check out our portfolio piece here, or click here to jump to their website.
Are you in need of a rebrand? Is your website outdated?
Get in touch with AWD to start the conversation — we'd love to help!