Yes, you've guessed it right — I'm the Adam in "Adam Wright Design" — the proud Owner & Creative Director. I have a passion for designing, taking on new challenges, and making clients happy.
I've heard far too many stories of unresponsive designers/developers giving underwhelming results, so my priority (besides getting you results) is providing top-notch service and support.
When I'm not behind the computer slingin' up design, you can find me watching hockey, racing or spending time with family.
Care to jump on a Zoom call? Let's chat!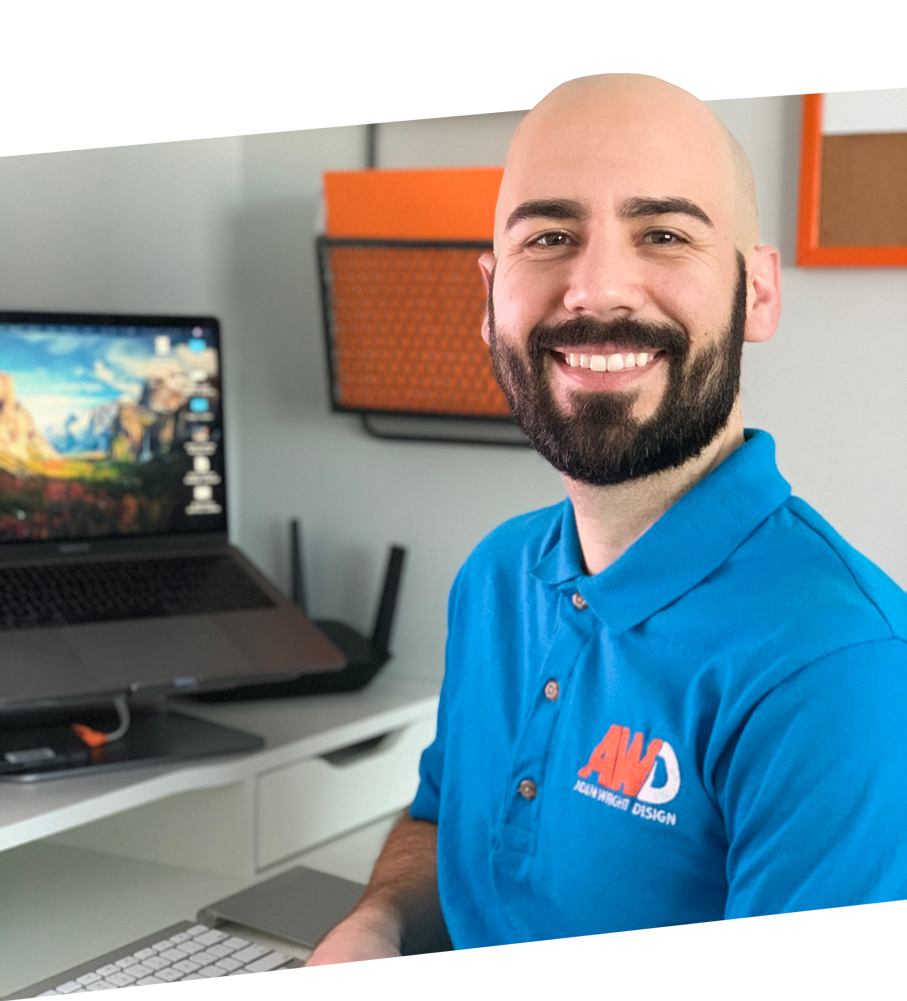 AWD is your local small business who truly cares about you as our client. We absolutely love what we do — and as a result, we gain awesome, long-lasting relationships while working on some really fun projects.
Here's what you can expect when you work with AWD:

Every detail matters, down to the last pixel
We ensure that all of our work is done exactly right by triple checking every detail. We aren't satisfied until doing so, etiher.

We meet deadlines, every time
There's nothing worse than paying for 2-day shipping and receiving your package in 3 days. When we say we will deliver on time, we mean it.

Quality design that doesn't break the bank
We pride ourselves in providing quality work and excellent customer service at a price that won't cost you an arm and a leg (or any body part, for that matter).

We guarantee you'll be happy with the results
AWD is confident in our ability to meet your requests, and in the (rare) case that we don't, we will continue working until we do. We won't be happy until you are.
Website Design & Development
Graphic Design:
Print & Digital
Website Care & Maintenance