For years, many have said, "Print is dead," but they're wrong. Even in such a digital world, print design lives on. Unleash the power of graphic design and what it can do for your business. 
Our knack for attention to detail and background in design gives our projects their own dimension. With properly executed graphic design, you can visually transform the way your company is seen.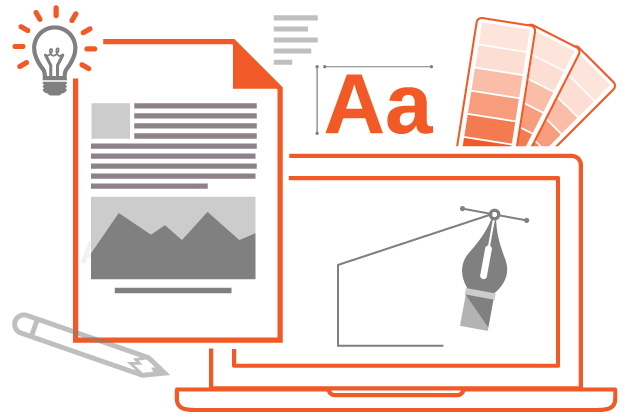 Leave a lasting impression on your customer
Graphic design shows up everywhere you look — business cards, flyers, banners, billboards, the list goes on. Every piece of collateral you present is an opportunity to gain a new customer. You wouldn't want to send the wrong message, would you?
Done properly, graphic design can instantly gain credibility for your business. It's effective at communicating a message. It defines who you are, what you do, and what you're about. Demonstrating cohesiveness in everything you do will make it easy for your customers to remember.
Did you know?
Graphic design isn't just limited to print. Taken digitally, you can apply it to social media, websites, or email too. Contact us to learn more about the possibilities with digital design.
Do any of these describe you?