There's an underestimated avenue to gaining knowledge these days, and that comes in the form of email newsletters.
Sure, I get it — cluttering your already crazy-full inbox doesn't sound fun.
But you could instead clean out your inbox from the ads and junk, and instead replace it with value-packed newsletters that provide knowledge, expertise and industry insights.
So instead of the dreadful daily "delete" routine, you could be spending your time digesting in content that will help you level-up your creativity and knowledge.
Plus, a general rule of thumb for your inbox — if you delete it without even reading the subject line, you should probably just unsubscribe and make room for things you WANT to read.
Today, I'm going to share with you 3 newsletters that I think are easy must-haves to subscribe to — ones that can easily kick your junk to the curb and make your inbox a destination for learning.
Design Hacks Newsletter
One of my personal all-time favorite newsletters I receive is the Deisgn Hacks Newsletter by Erik Kennedy. I very talented UI/UX designer, Erik curates newsletters that are so inviting and easy to read, they never go to my inbox.
He teaches you mini-lessons in each newsletter, giving you super-actionable tips and advice on improving your work within UI and UX design.
From color theory, icons, mobile apps, and more, he covers a gamut of topics that help you learn small tidbits of information you can add to your toolbox.
Give Erik's Newsletter a Follow

Design to Dollars
Ok, I know I'm a little bit bias here — but my own design newsletter, called Design to Dollars, aims at teaching you my own knowledge I've learned in my 10+ year career as a creative.
I dive into branding, teach you basics about fonts and typography, dissect a design with my input and feedback, and much more.
If you're searching for something that's easy to read and follow, plus take something away from each newsletter, then you'll want to check it out.
Creator Science
I've been a follower of Jay Clouse for a while, and his ability to teach and articulate is top-notch. He's a seasoned professional creator, with a large following in multiple ways — podcasts, classes, YouTube, and his well-known newsletter called Creator Science.
Now, you might be thinking that if you're not really a creator, then how could you really learn from this?
I'm not exactly a creator either (although, I do dabble in YouTube) — but there's many lessons that can still be applied from Jay's newsletter that apply to creatives and business owners alike.
At the end of the day, if you're looking to learn and grow as a professional, then you'll definitely get something out of Creator Science.
Subscribe to Creator Science Here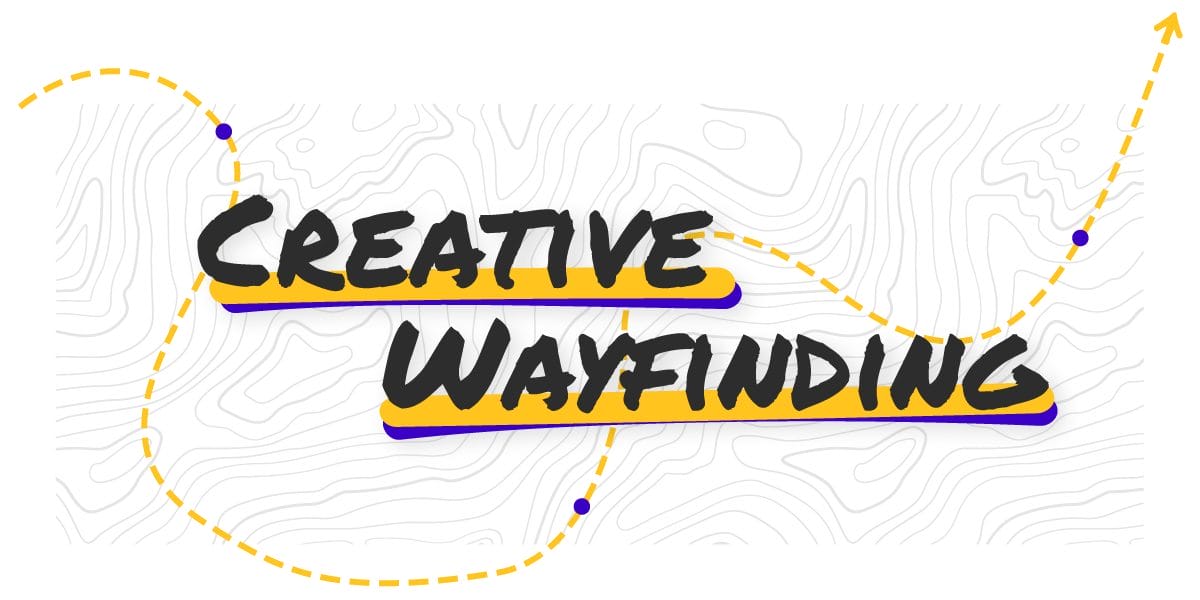 Jeremy Enns
Another great newsletter to check out is from Jeremy Enns — Creative Wayfinding. Found from a fellow colleague, Jeremy's newsletters are like mini-blogs written with a friendly tone that make for easy morning reading.
Jeremy has a way of teaching you different ways to find your path on your professional journey — helping you think outside the box and really dive deep.
He's a fellow creative and creator, and his weekly tips help you navigate in new ways to explore your creative journey easier.
View More about Creative Wayfinding
Get rid of the clutter
There are 4 of my favorite creative newsletters I follow and look forward to reading every time they hit my inbox.
So go through your junk, unsubscribe to the crap you don't read, and start making your inbox a valuable destination (instead of a dreadful one).